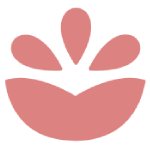 Frequently asked
questions
Finding a reliable accountant can be confusing. To help you get clear, here are some answers to our most frequently asked questions.
How do I make sure I choose the right accountant?
You need to be able to connect with your accountant, so you form a positive relationship and get the support you require. You should make sure you are getting value for money and work with someone who understands the needs of your business.
I'm halfway through the year and would like you to complete my accounts do I pay 6 months of fees only?
Unfortunately, not. There will be a catch-up fee for those months when you were not a client.
As an example:
If you join me in October 2023 and want me to complete your March 2023 accounts, there would be a catch up of 7 months (April to October). We will agree a payment plan for you for those fees.
Changing accountants is difficult? I want to change accountant, but I am too busy to think and sort this out?
Changing accountants is a fairly simple process so don't worry. Once you let you your accountant know you are leaving, I do all the rest and gain the information I need from your previous accountant, with your permission of course.
I've just set up my business when do I need an accountant?
Now. Get in touch so you can start receiving support from the beginning to help you to get set up the best way for you and your business.
Can I pay monthly?
Absolutely you can! See my Services/Packages page for further details.
What to do next
If having less stress in your life and more time to focus on the fun stuff sounds
good to you.
Make an enquiry below.